Merchant Services Group LLC — U.S.A. / North America
Mservicegroup.com tel 800-545-1995 fax 949-417-9495


PCI Compliance
Payment Card Industry: Data Security Standards (DSS)

Six Requirements to be PCI Compliant:

PCI is the Payment Card Industry, which is an association comprised of financial institutions, credit card companies and merchants. They create the Data Security Standards (DSS) to prevent fraud and abuse of both cardholders and merchants. (see glossary item for PCI Compliance here)
1. Maintain a secure network
This standard refers to the actual network that cardholder data is exposed to. In the case of an online business, the most obvious vulnerability for this standard is the web server.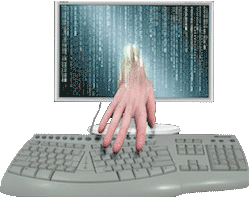 Luckily, most hosting companies take responsibility for ensuring the security of their networks. However, there is more to this standard than meets the eye.
Do you keep cardholder data (even just names) on a laptop that you use on public networks? Does your office network have a firewall installed and reasonable security measures in place?
In short, whenever any personal information about a cardholder is stored on a computer (which is also connected to a network), that computer is behind a firewall and all reasonable measures have been taken to protect that particular network.
2. Protect Cardholder Data
This category focuses on how cardholder data is stored and transmitted.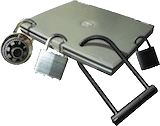 Business owners that choose to store cardholder information have an obligation to protect that data.
Protecting information means that not everyone can access that it. Businesses that store actual credit card numbers will often store them as encrypted data, so that even if someone got access to the database they still could not decipher the information in it.
Ecommerce businesses need to be especially critical of the way that cardholder data is transmitted. When a customer makes a purchase on a website,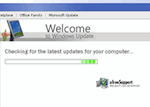 his/her cardholder information is sent across the Internet.
During that transmission, cardholder data must be encrypted with at least a 128 bit SSL certificate in order to meet this standard.
3. Maintain a Vulnerability Management Program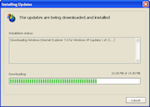 This one is relatively simple, and translates to keeping up to date with your systems. Vulnerability exposure can be minimized by regularly updating computer hardware, operating systems and software.
Keeping up to date anti-virus software, as well as running regular virus scans, is another requirement to meet this standard if your systems are susceptible to such vulnerabilities.
4. Implement Strong Access Control Measures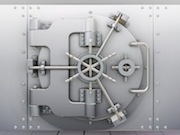 The most exploited breach in security is the human element, which is harder to protect. Part of meeting PCI compliance means limiting access to cardholder data to only those persons who need to use it.
In addition to restricting physical access to cardholder data, business owners are also responsible for assigning a unique identification to each person that does have access.
5. Regularly Monitor and Test Networks
Networks that store cardholder data be monitored and tested regularly.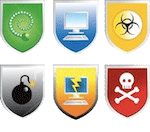 Regular scans of security measures and processes, monitoring and tracking of network access to cardholder data are required to satisfy this standard.
Consider signing up for a security testing and auditing service, such as ScanAlert's Hacker Safe program, which can help you to identify and fix potential security problems as they arise.
6. Maintain an Information Security Policy
Considering that humans are generally the easiest part of a system to hack,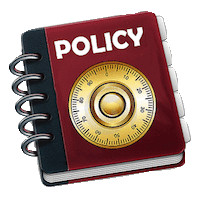 and also that ignorance does not relieve liability, it's important to draft and implement a company-wide information security policy.
Make sure that your employees know and understand their responsibilities with regards to cardholder data before it becomes an issue.
The first step in PCI compliance is to meet the above standards. Credit card companies and financial institutions validate that vendors are abiding by the regulations, giving them ratings based on their volume of transactions.
The rating that a company receives determines the process that they must go through in order to be validated. There are 4 Validation Ratings.

---
Do you have questions about PCI compliance? Is your business compliant? Are you being charged steep rates for compliance or breach insurance? Call 1-800-545-1995 and ask to speak to an advisor on PCI compliance or email us now by clicking here.
---
To Learn more, read "More About PCI Compliance..."